One of life's repeating lessons around this project has been no matter how great your intentions are of doing something, sometimes things just don't align. Mostly through literature and human experiences on the road I'm a firm believer that ultimately life's narrative is in control of my own, but I will always try and put myself in the best position to accept the universe's abundance of grandiose gifts. This road trip was a good representation of that, and then over again.
Travel has always excited me. My family didn't do a lot of it growing up, we took a few vacations to tropical places but all before 7th grade. It was always travel in movies, and other pieces of expression, that I felt the most energized from. When I was 16 I had the opportunity with my high school to go on a 9-day trip in Europe bouncing from Paris into various parts of Italy and then turned my whole world upside down. It wasn't until I was 23, about this time last year really did I start having the opportunities and funds to cycle travel back into my life consistently. As a dreamer, sometimes an trait of optimism that can distract from things seen as less pretty and adventurous, all I wanted to do was get back to Europe. By the time I was making and finishing the list a year ago I had already two planned trips to Europe for New Years and fashion week's, and then I realized there was so much of the US, my own country, I hadn't seen and had been interested in for awhile. That's when item #50 was born - with no other plans around it.
2018 was progressing, other trips and items were being planned and I was constantly looking for gaps for the road trip to get life. After Coachella I finally decided the Pacific Northwest was pulling my attention more than any other region in the country and as the person in control of my life, that's where my road trip would happen (if it happens). It's also why visiting Yosemite, Portland, OR, and San Francisco were already on the list. Each time I thought 'This is the moment' something else, work, life, or project 87 related would pop up and interrupt those plans. But though months of planning with no luck, spending funds in other places for other travels and not feeling as financially comfortable to take on the burden of completely self-funding another trip, and having a difficult time finding people that wanted to come and began to realize this may be another item not included in the 2018 timeline.
It was a regular fall day in early November, then, out-of-the-blue, a glimmer of hope, a ray of sunshine bursting through my iPhone in the form of a text from my manager saying Lexus loved my content and wanted to gift one of there 2019 cars if I had anything road trips I wanted to do…. well, interestingly enough… and LEXUS! I'm from a middle class family that never overextended ourselves in terms of material things, but had an abundance supply of love, support, and when spent hard-earned money on quality food, quality clothing, and family experiences. One of the first times I felt luxury was in 2010 when my mom purchased a 2005 used Lexus RX 330 (that she still drives today) and that was the first time I felt the significance, and insignificance, of material things. By that I mean, though exciting, it didn't truly make me happier, but then again I was always begging to steal it to pick up dates in high school.
Removing the fee of the car was a huge financial burden lifted, but next questions, when? with who? I realized based on my schedule there was no opportunity to run to the west coast for 10-days before Thanksgiving, which mean I had little less than a month, and with a teensy bit of wiggle room texted my best friend from Maine, Trevor, if there was any chance he, with his big boy job and real adult life, could pull this off. Trev, who has been mentioned apart more items than any other item accomplice of mine, had saved up enough vacation days, and was on good enough terms with his bosses, than it was a resounding yes all-around. Given we could keep the car for a maximum 7-days we decided to fly in on Friday morning and maximize our weekends without Trev needing to take off another day of work. So it was planned:
November 30, 2018 - Fly into SF and pick up Lexus.

December 7, 2018 - Arrive in Seattle and drop off Lexus.
At the time, we had nothing planned between those dates planned, besides the opportunity to strike off four more Project 87 items:
#50 Go on a US Road Trip: √

#26 Visit Yosemite

#23 See the Golden Gate Bridge

#13 Eat a Voodoo Doughnut in Portland, OR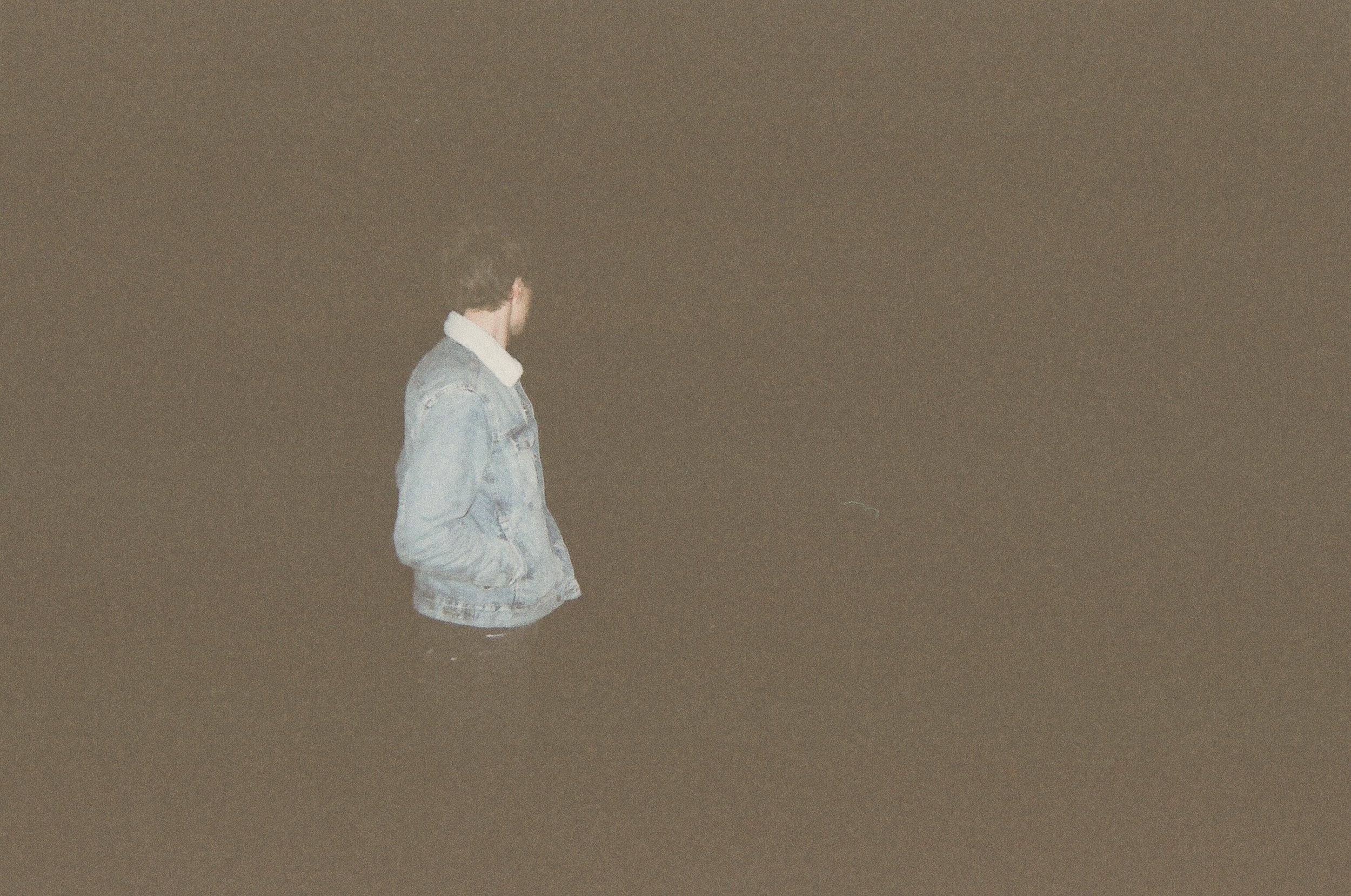 Here's how #50 mapped out…
November 29, 2018
Trevor arrives late to NYC from Boston.
November 30, 2018
Day 01
9 AM EST: Flight departs JFK heading towards SF.

12 PM PT: Land in SF.

12:30 PM: Hop on the shuttle and go to the SF Park N' Fly to pick up third piece of our team.

12:45 PM: Arrive
Unexpectedly, charity: water who, as you know, I've been doing work with this year was for the first time ever hosting their holiday gala in San Francisco on Saturday night and invited Trevor and I to come along and volunteer and witness all the magic of the evening.
This opportunity taking priority over any previous intentions for our time at the beginning of the trip meant we needed to head to Yosemite first thing. Our trip was focused on the taking the whole coastal high way from SF to Seattle, but Yosemite was our one destination that wasn't completely in-sync with that travel route as it lays east of SF. We found an Airbnb 45 minutes away from the park entrance.
1 PM: We got the keys (keys, keys…) and found our baby for the week.

Take cheesing pic that best represents excitement: √

Sit in car and admire every little feature: √

1:15 PM: Off to Yosemite

8 PM: Arrive to Airbnb after a dark and windy drive up a mountain.

We had a really lovely stay here and the ownership was so helpful in determining our morning plans as Trev and I had 0 experience.

10 PM: Lights out.
December 01, 2018
Day 02
5:30 AM: Wake up

5:45 AM: After a cup of coffee we hit the road before the sun had officially said good morning.

6:25 AM: 5 minutes before our ETA, we start getting higher into the mountains and rain turns to snow, snow turns snowier.

6:30 AM: Arrive to a snow Yosemite entrance, enter. 100 ft up the road reads a sign that says, "Do not proceed without chains on your tires."
It doesn't look too unmanageable above, but the roads were slick, and we assumed the warning sign was there for a reason.
Since it was so early only one person was out working and Trev went to see if we had any options, and he told us it really wasn't a great idea to try.
"We're going to be pulling out cars all day." - Wilderness Ranger
I'm always up for a touch-and-go adventure, but since we weren't the owners of the car, and someone with experience suggested against proceeding onward we decided the best thing to do was to cut our losses and head back to SF.
Through all of the travels experienced and literature read this year I've learned a lot about life, myself, and why sometimes we can be distracted from the current moment because of expectations, ego, etc. This was the first time ever I think where I had invested so much time and money into something significant and something happening that totally skewed our course. Looking back now this was one of the most remarkable moments of the while trip because after we came to the decision that we needed to turn back there wasn't a wave of frustration from either trev or I. It was a, 'we got to this moment and this is what the moment is and that's that'.
There's no question I'll be back to experience what remains beyond the first 100 ft, but I think maybe the reason it all happened as it did was purely for me to have and enjoy, and be aware of the mental place in life I had come to without realizing. If things had gone differently, I would probably still be unaware to this and I think that mental state is more remarkable than seeing Yosemite would have been anyway.
When the roads are slick - slide.
Trev and I made a few stops along the way.
On our way back to SF we found a hotel close to the gala venue.
3:30 PM Check into hotel and get ready for gala.

5:30 PM: Arrive at gala.
The Gala was one of the more magical things I've ever witnessed in terms of collective human kindness. This one room of people raised over 10 million dollars that evening purely to help charity: water continue their initiatives over the next decade. As the number continued to climb and climb it was almost an unfathomable feat. It was such a treat to be there and feel the magic in the room of community coming together for the betterment of others. These people were all from a professional and financial level extremely successful yet that success didn't put blind or distract them for what was still happening in the world.
December 02, 2018
Day 03
9:30 AM: Wake up and get ready.

11 AM: Painted Houses
Unfortunately, soon after this photo, Trev ended up taking a mud slide down the sem-visible hill directly in front of the house. That ended up taking us to an unplanned trip downtown to buy him new paid of pants and shirt since we both packed pretty light.
Once that task was over we checked the time and realized we had to go directly to the Golden Gate Bridge as sunset was rapidly approaching.
4:30 Arrive at Golden Gate Bridge
This was a real movie moment for me.
5 PM head to Muir Beach

6 PM: Arrive to Muir Beach
This was our first important lesson of the road trip, and one of the main reason why a summer road trip is your classic trip, the sun goes down… early. Oh right, it's December. This hadn't crossed our minds either of the prior two sunsets because we weren't really on the road yet, and something that didn't finally stick until we were leaving the Golden Gate Bridge.
If we just saw the sunset, how are we going to see anything at Muir Beach? Realizing this shortly after clicking our next pinpoint on the back, we comically went anyway and made the most of it by taking some flash shots.
I bet the beach was dope - maybe next time.
After our daylight lesson we realized we needed to rethink how leisurely we continued on our journey needing to capitalize on all daylight hours. We needed to know where we wanted to spend sunrise, all the stops we wanted to hit that day, and then an idea of where we wanted to watch the sunset.
10 pm: Arrive at our Mendocino Airbnb.
December 03, 2018
Day 04
6:30 AM: Wake up

7:05 AM: Short Drive to Fort Braggs

7:15 AM: Arrive at Glass Rock Beach
One of my favorite parts of the trip was driving the one coastal highway all the way up and stopping any moment something sparked out curiosity.

8 AM: MacKerricher State Park
1 PM: Avenue of the Giants
The Redwoods National Park was the last stop on our list for daylight options and golden hour was just beginning, so we immediately headed to the park.
4:15 PM: Redwood National Park
5 PM: Head to Crescent City

11 PM: Lights out at our Crescent City Motel 6
December 04, 2018
Day 05
7:45 AM: Leave Motel 6

9 AM: Gold Beach
11:10 AM: Bullard's Beach State Park
1:30 PM: Coos Bay for lunch
After lunch we didn't have any concrete plans, we just needed to end in Portland, OR by days end. So we just continued up U.S. 101 that mimics the coast and would stop whenever curiosity was sparked.
3 PM: Heceta Lighthouse Beach
While walking the beach we met a very nice lady who was there with her dog. She said the best place to see the sunset would be at Thor's Swell at Cape Perpetua, so Trev and I hopped back in the car and headed there.
3:55 PM: Thor's Swell, Cape Perpetua
Trev and I continued on our way when it seemed that we has watched the peak of the sunset. As when continued up U.S. 101 the sunset was only getting deeper in color. Eventually the sunset was so incredible, the sky lit up with color that Trev and I frantically searched for places to pull over to take a moment to admire its beauty. Finally we saw signs for a beach ahead and pulled in. We parked on the south end of a large dune and we both hopped out and began sprinting to the top. An adrenaline rush I've experienced few times.
This moment… this was my favorite moment of the whole trip. If not #1, it was absolutely a top-3 sunset I've ever seen. It's the unpredictabilities of life that make it all so fun. Just as we could have never predicted Yosemite being covered in snow, we could have never predicted having the opportunity to have two best friends finding themselves on a completely deserted beach, in a state they had never been in, experiencing the beauty together. I'll be telling my kids about this flash of life when their dad and uncle Trevor chased the sunset on their road trip when they were 24. Life is grand.
8:45 PM: Make it to The Hoxton in Portland, OR
7:50 AM: Head to Mt. Hood

11: AM
1 PM: Arrive back in Portland

2 PM: Head to Voodoo Doughnut for Project 87 item: 13. Go to Voodoo Doughnut in Portland, OR
We spent the rest of the night in Portland, OR exploring the city and getting some drinks with friends.
December 06, 2018
Day 07
7:45 AM: Checkout at the Hoxton and go to the car

8:20 AM: St. Johns Bridge
10:50 AM: Haystock Rock at Cannon Beach
2:15 PM: Cape Disappointment State Park, Washington
This was our last full day with the car as we need to drop it off at the airport the next afternoon. Earlier in the day we had decided it made most sense to head straight to our final destination: Seattle. Then we would spend two nights in the city before our flight out Saturday night.
As we were about an hour into our drive to Seattle I began looking at the map and had totally forgotten about Olympic National Park. The park is massive but there were a few locations on the outskirts that seemed worth it to see, instead of spending an extra night in Seattle.
9 PM: Arrive at Forks Motel, Forks, Washington
December 07, 2018
Day 08
7:45 AM: Sunrise at Rialta Beach
9:30 AM: Lake Crescent Lodge
10:10 AM: Breakfast in Port Angeles, Washington

2 PM: Drop Lexus off

3:30 PM: Check into Palihotel Seattle
December 08, 2018
Day 09
Our final day we were a bit hungover from the night before and spent the day Capital Hill walking in and out of all the shops. I really loved Seattle, I thought it was such a groovy place. It has cool, hip Brooklyn vibes, while also pushing the needles with Juggernauts like Amazon and Costco in-town.
A hilarious final airport photo before Trev and I both took flights back to our respective cities: New York and Boston. Apparently somebody forgot how to use a disposable, but what nice enough to take it and at least capture me (lol).
This trip was not only an amazing experience in general, but to create such lasting memories with someone you consider your brother is priceless. We'll be talking about these nine days on the road for the rest of our lives.
A huge thank you to Lexus for sponsoring the car, we truly wouldn't have been able to do it without you. It was such a generous offer and I'm flattered you asked me.
#50: Check!